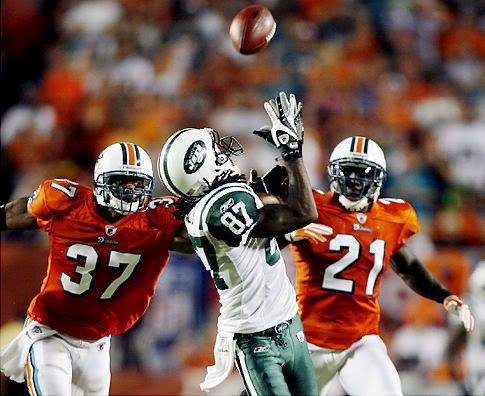 The Kansas City Chiefs have already shuffled their roster since the league mandated cuts to 53 and may be making another move.  David Clowney — cut this past Sunday by the New York Jets — tweeted that he was on a flight heading West.
God is so good,.. 8am Flight to Kansas City.
On the season finale of "Hard Knocks" last night, Jets coach Mike Westhoff said that Clowney's exit from New York was due to his issues on special teams..
"Clowney doesn't make a difference for us right now."
It's no surprise that the Chiefs are looking for a wide receiver after sending Jerheme Urban to IR and Quinten Lawrence to the practice squad.
Clowney seems like a decent option.  He comes from a team expected to make a Super Bowl run, brings elite speed (sub 4.4 40) and played in 13 games last season.  However, if he is going to help in Kansas City, Clowney needs to contribute on special teams, which apparently he isn't excelling on right now.
He no doubt received quite the recommendation from Chiefs CB Brandon Flowers.  Not only did they both attend Atlantic Community High School in Florida, but they also played together at Virginia Tech.